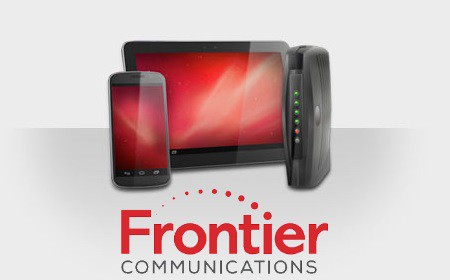 In the last three months of 2018, Frontier Communications reported it said goodbye to 67,000 broadband customers, lost $643 million in revenue year-over-year, and had to write down the value of its assets and business by $241 million, as the company struggles with a deteriorating copper wire network in many states where it operates.
But Wall Street was pleased the company's latest quarterly results were not worse, and helped lift Frontier's stock from $2.42 to $2.96 this afternoon, still down considerably from the $125 a share price the company commanded just four years ago.
Frontier's fourth quarter 2018 financial results arrived the same week Windstream, another independent telephone company, declared Chapter 11 bankruptcy reorganization. Life is rough for the nation's legacy telephone companies, especially those that have continued to depend on copper wire infrastructure that, in some cases, was attached to poles during the Johnson or Nixon Administrations.
Frontier Communications CEO Dan McCarthy is the telephone company's version of Sears' former CEO Edward Lampert. Perpetually optimistic, McCarthy has been embarked on a long-term 'transformation' strategy at Frontier, to wring additional profit out of the business that provides service to customers in 29 states. Much of that effort has been focused on cost-cutting measures, including layoffs of 1,560 workers last year, a sale of wireless towers, and various plans to make business operations more efficient, delivering mixed results.
Frontier's efforts to improve customer service have been hampered by the quality and pricing of its services, which can bring complaints from customers, many who eventually depart. Frontier's overall health continues to decline, financially gaining mostly through rate increases and new hidden fees and surcharges. In fact, much of Frontier's latest revenue improvements come almost entirely from charging customers more for the same service.
McCarthy calls it 'cost recovery' and 'steady-state pricing.'
"One of the things that we've been focused on really for the better part of two years is …. taking advantage of pricing opportunities [and] recovering content costs — really dealing with customers moving from promotional pricing to steady-state pricing, and then offering different opportunities for customers both from a speed and package perspective," McCarthy said Tuesday. "The quarter really was about us targeting customers very selectively and really trying to improve customer lifetime value."
By "selectively," McCarthy means being willing to let promotion-seeking customers go and being less amenable to customers trying to negotiate for a lower bill. The result, so far, is 103,000 service disconnects over the past three months and 379,000 fewer customers over the past year. A good number of those customers were subscribed to Frontier FiOS fiber to the home service, but still left for a cable company or competing fiber provider, often because Frontier kept raising their bill.
Related
Thanks to Phillip Dampier (see
source
)