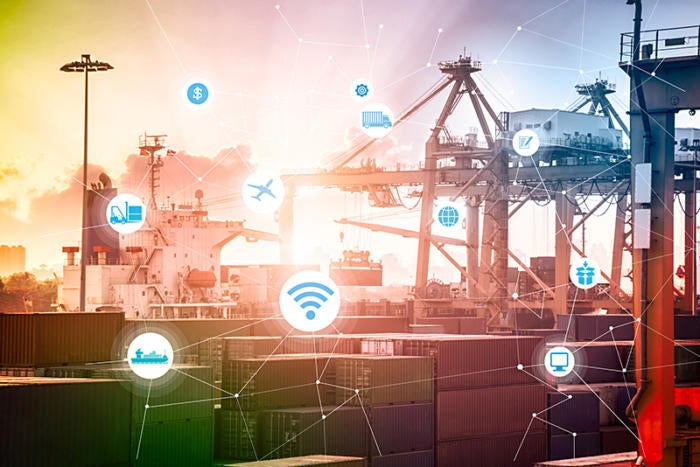 Over a half of worldwide Internet of Things (IoT) adopters say they're making money out of the technology, according to a new report from Vodafone. Hiked revenue and a burgeoning return on investment (ROI) is becoming widespread, the telecommunications company says.
In Vodafone's fifth annual IoT report, the company says the share of companies with over 50,000 devices has doubled in the past year and that 51 percent of adopters are experiencing "increasing revenues and [IoT is] opening up new revenue streams."
In the Americas, that jumps to a whopping 64 percent that are seeing significant action.
Part of the reason for this growth is that a large proportion of enterprises (66 percent) say digital transformation depends on IoT, Vodafone's report says. The enterprises are thus buying into it.
Others agree. Separately, Gartner said recently that to succeed in digital transformation, companies need a mix of three scale-accelerators: "digital dexterity, network effect technologies, and an industrialized digital platform."
IoT would be considered a "network effect technology" — along with APIs and artificial intelligence (AI).
And indeed many (72 percent of adopters) queried by Vodafone say IoT will "drive adoption of artificial intelligence." AI will be used to make sense of IoT data.
Vodafone, which specializes in IoT services in the United States, surveyed 1,278 senior management respondents in 13 countries across verticals.
LPWAN will drive IoT adoption
Notably, "new, low-power connectivity options, like Narrowband-IoT (NB-IoT) will be key to making [wide-scale adoption of IoT] possible," says Erik Brenneis, director of Vodafone Internet of Things and CEO of Vodafone Global Enterprise, in the report.
"We believe it will drive the next wave of IoT adoption," he says of low-power wide-area networks (LPWAN) overall.
LPWAN includes LoRa; LoRaWAN; Ultra-narrowband, as is used by Sigfox; and the NB-IoT standardization effort for cellular mobile networks — the tech pitched by Vodafone. I wrote about some of these technologies back in January. There are others, too.
A lack of comprehension of these wireless technologies is one thing that might be hindering even faster IoT growth, Vodafone says. Additionally, there is a general lack of awareness of IoT in small and medium enterprises, unlike large companies that are well on top of it.
"Once there is greater awareness and understanding of LPWAN, there will be a new wave of growth," research firm Analysis Mason says.
Analysis Mason, which collaborated with Vodafone on its report, says the cost and power consumption inherent in traditional wireless technologies, such as cellular and Wi-Fi, are among the elements holding back application development that could benefit from IoT connectivity. Greater understanding of IoT-oriented LPWAN solutions will change this, it says.
"We are forecasting up to 3.5 billion connections on LPWAN networks by 2025," the researcher projects. That number is around 100 million now, it says.
The evolution of IoT
IoT was called machine to machine (M2M) until recently, Vodafone points out as an aside. Interestingly, Analysis Mason speculates that the term IoT will, in turn, become superseded.
It reckons that off-the shelf solutions will make IoT so common that the whole IoT field will just be thought of as part of technologies.
"IoT may gradually fade as a separate concept," the researcher says.
see source