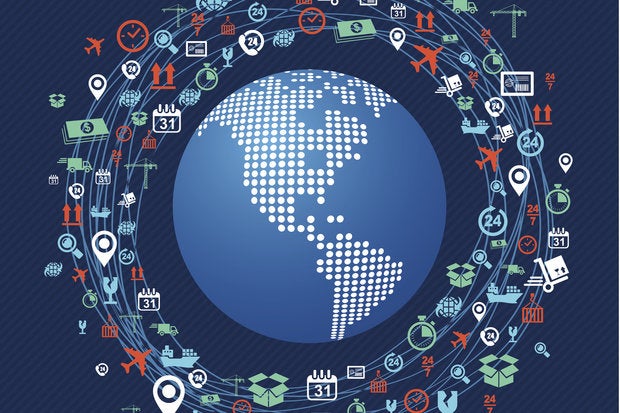 The Economist has a series of articles right now on the impact of data on business, and pointing out how new data driven companies are rapidly not simply transforming sectors but eliminating competitors. Their argument is that these internet giants are going to require regulators to look at new ways to avoid monopolies and anti-competitive practices. It describes data as a more valuable resource than oil in the modern world.
When we look at firms like Amazon, Lyft, Google and what they have done to retail, taxi firms and advertising it is hard to understate just what a dramatic impact these firms have had. Yet fifteen years ago the idea that Amazon would be one of the world's largest data center service providers would have seemed ridiculous, Amazon are a retailer, what has that to do with data centers? Google are a search engine with some adverts, what have they to do with mobile phones? Apple make some shiny laptops and computers, but mobile phones and speech recognition? Not their thing.
The point is that these companies aren't simply competing in their traditional spaces, they are leveraging that base to go after other entrenched markets where their ability to leverage both cash and data can deliver massive returns. Yet most companies are choosing not to compete with them, making in effect a commitment to failure by continuing to follow traditional approaches to information and critically by assuming that future competition will simply be an iteration of the current model.
The basis of this competition is the leverage of information and the ability to use that to automate tasks and processes that today require people in order to deliver an experience which eliminates large amounts of work that today's companies sell as value.  Rarely does it result in a fully new business services, cloud computing is the data center services of yesteryear but it does result in a new economic model and a huge automation of those services.
Yet in most companies today there is a concerted effort to not leverage information, to under invest and focus more on small transactional improvements. Quite often I'll see people talk about a new customer engagement strategy, but then see it followed by conversations on the same old topics. What people aren't doing enough is looking five years out and trying to see what the new market could be and what would make the leader of that market successful.
So as you look to your investments over the next two years, are they moving towards being that market leader or are you simply choosing to lose by under investing in information and focusing on transactional iterations?
This article is published as part of the IDG Contributor Network. Want to Join?
see source